Alcatrazz - Live In Japan 1984 (2018) Blu-Ray 1080i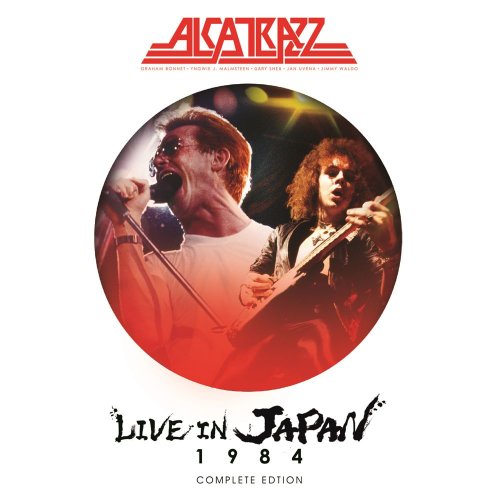 Screenshots: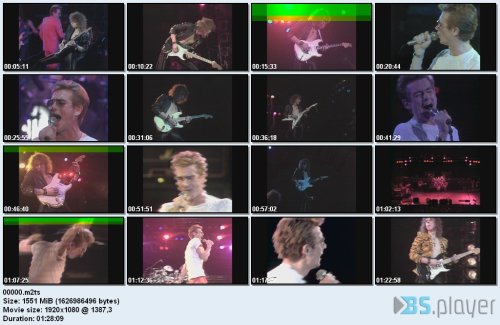 Setlist:
01 - Opening
02 - Too Young To Die, Too Drunk To Live
03 - Hiroshima Mon Amour
04 - Night Games
05 - Big Foot
06 - Island In The Sun
07 - Kree Nakoorie
08 - Coming Bach
09 - Since You Been Gone
10 - Suffer Me
11 - Desert Song
12 - Jet To Jet
13 - Evil Eye
14 - Guitar Crush
15 - All Night Long
16 - Lost In Hollywood
17 - Kojo No Tsuki
18 - Something Else
Description:
The definitive version of the legendary 1984 Japan tour is unveiled with fully restored and remastered sound, in a previously unreleased full concert form.
Alcatrazz featuring the star vocalist Graham Bonnet (ex-Rainbow and The Michael Schenker Group) and the young guitar genius Yngwie J. Malmsteen toured Japan in early 1984, and the band's performance at the prestigious Nakano Sun Plaza in Tokyo on 28th January was released in Japan as a home video.
During a thorough excavation of the vaults, the original 24 channel audio multitrack was miraculously discovered - remixes and digital remasterings were made to recreate the sheer brilliance of the original live performance. You will find yourself in the very first row of Nakano Sun Plaza in 1984.
The complete performance is here - from the opening frenzy of 'Too Young To Die, Too Drunk To Live', to 'Island In The Sun' and 'Hiroshima Mon Amour' from Alcatrazz's debut album "No Parole From Rock 'n' Roll". The band revisits Bonnet's repertoire from the Rainbow days including 'All Night Long',
'Since You Been Gone' and 'Lost In Hollywood',
plus 'Desert Song' by The Michael Schenker Group and Graham's solo hit 'Night Games'.
And we witness the dawn of the new guitar god in the presence of the 20 year-old Yngwie J. Malmsteen. His guitar wizardry shines throughout, including his solo instrumentals 'Evil Eye' and 'Coming Bach'.
The excerpt of the show was released as the live album "Live Sentence", with cuts and overdubs - now we get to experience the concert in its entirety. For those who were there, and those who were born too late, this is a great opportunity to time warp yourself to where it all started.
Info:
Source:

Genre:
Rock
Quality:
Blu-Ray | 1080i
Format:
M2TS | 26.0Mbps
Length:
01:28:09 | 25.6Gb
Video:
H.264 | 1920x1080i | 16:9 | 29.970fps
Audio 1:
LPCM | 4608kbps | 96kHz | 2 channels: L R
Audio 2:
DTS-HD MA | 8793kbps | 96kHz | 6 channels: Front: L C R, Surround: L R
Language:
English

Kod:

Treść widoczna tylko dla użytkowników forum Warezisko.net
Zaloguj się lub załóż darmowe konto na forum aby uzyskać dostęp bez limitów.
pass: galexandersHD
Attention:
Files are subject to expiration and can be automatically deleted if their not downloaded 30 days after the last download.