SolidCAM/CAD 2019 SP0 Standalone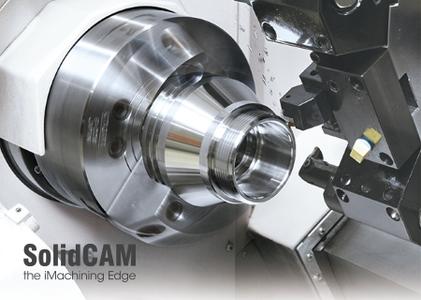 SolidCAM/CAD 2019 SP0 Standalone | 10.0 Gb
Languages: Chinese Simplified, Chinese Traditional, Czech, Danish, Dutch, English, French,German, Hebrew, Hungarian, Italian, Japanese,Korean, Polish, Portuguese, Russian, Spanish, Turkish
SolidCAM Inc. has released an update to SolidCAD/CAM 2019 SP0 Suite. This version includes its own CAD-system and does not need SolidWorks or other CAD-system to be pre-installed.
About SolidCAM Inc. SolidCAM Inc. is a world leader in advanced tool path generation technology (CAM) running directly inside SolidWorks. SolidCAM features a full line of CNC machine programming software solutions ranging from 2 axis lathes and 3 axis mills to extremely complex multi-axis MillTurn machines and Wire Edm. All products run directly inside SolidWorks and provide the user with a true "SolidWorks look and feel" for ease of use and maximum efficiency. Along with the integrated interface and scalability for new machines, SolidCAM also has its patented "iMachining" that powers users to new levels of productivity and profits, through unmatched cycle time reduction and unrivaled tool life.
Product: SolidCAD/CAM
Version: 2019 SP0 (build 96437) Standalone
Supported Architectures: x64
Website Home Page :
http://www.solidcam.com
Language: multilanguage
System Requirements: PC
Supported Operating Systems: Windows 7even or newer
Size: 10.0 Gb
DOWNLOAD LINKS :
Kod:

Treść widoczna tylko dla użytkowników forum Warezisko.net
Zaloguj się lub załóż darmowe konto na forum aby uzyskać dostęp bez limitów.